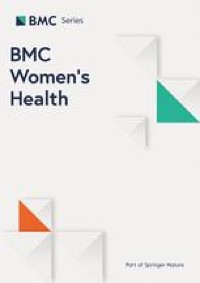 Women's Experience in the Transition to Menopause: A Qualitative Research | BMC Women's Health
The participants in this qualitative study were 16 women with an average age of 47.5 ± 2.28 years. In addition, 43.75% of the participants had education above a diploma and most of them (81.25%) were unemployed. In addition, 81.25% of the participants lived with their husband and 68.75% of them declared an average level of income (Table 2):
Codes, sub-subcategories, subcategories and categories identified in the study
Data analysis revealed 388 primary codes, 24 sub-subcategories, 11 subcategories and 5 categories as shown in Table 3.
Category 1: Mixing menopause and aging
Study results indicated that participants' premenopausal experiences were characterized by gradual exposure to new changes that occurred with unknown causes.
Feelings change: All participants highlighted physical, psychological and sexual changes, including changes related to menopause, skin changes, sweating and hot flashes, body aches, lack of energy, sleep disturbances, impatience, forgetfulness, depression, decreased libido and decreased sexual intercourse:
My menopausal cycle has become irregular. My body kind of gets hot. I sweat a lot. Then my skin dries out a little… I feel very tired. My energy has decreased a lot compared to the last few years. I feel old and my knees hurt (Participant 16, 48 years old).
The ambiguity of the cause of the changes: Some participants attributed these changes to the onset of menopause and others to aging and the onset of aging:
I feel changes in my body that are new to me. For example, now I'm hot and very tired. I always like to be alone. … My husband complains about it. He says my temper has changed. I don't know if it's due to menstruation or aging (Participant 11, 51 years old).
Some of the participants saw aging primarily as the cause of changes in themselves. These are the people who experienced the most physical symptoms such as body aches and dryness:
My lack of energy made me think that I am no longer young. I consider my impatience to be due to my age. I think I'm old enough to feel old. When I wake up in the morning and need to massage myself a little to relax my body. I didn't feel like this before. This feeling started about five or six months ago. It wasn't intense at first, but it got progressively worse (Participant 3, 48 years old).
Category 2: change of life
Analysis of the participants' experiences indicated negative behavioral and mood reactions that were caused by the changes in them, affecting their relationships with their husbands and children.
Negative mood/behavioral reactions: Most participants reported behavioral changes, including moodiness, most of which were due to physical changes in themselves. They reported feeling changes such as irritability, anger, aggression, bad mood, discomfort, mental conflicts and apathy:
I can't sleep comfortably at night. When I wake up in the morning, I feel tired and upset. When I look at other women, I feel like I'm missing something compared to them. It makes me feel bad and ineffective. I feel old, less energetic, lazy and unmotivated (Participant 2, 45 years old).
The negative effect of changes on social life: These problems had negative and harmful effects on the lives of the participants, so that the family relationships of the person, that is, the relationship with the spouse and children, were also negatively affected:
My husband is unhappy and says I don't behave like I used to…he's getting cold little by little and comes home late, he's mostly having fun with the housework, he thinks I don't like him (Participant 1, 49 years ).

I feel bored and tired. I feel depressed, aggressive and restless at home. The children also complain a little about my behavior (Participant 16, 50 years old).
Category 3: Confrontation of fear and hope
Considering the changes that have occurred and the consequences and impact on the lives of the participants, they said they were faced with an internal conflict, which was the confrontation of fear and hope.
Fear of persistence and worsening of symptoms: Following the changes, the women said they struggled with disturbing thoughts about their disability and were aging rapidly. The cause was not important to them, but the consequence, i.e. old age and invalidity, was brought out by them. Moreover, they feared that these changes would remain stable and worsen.
These changes had a profound effect on my psyche and mental health. Problems that I didn't have before but now have gotten worse. I'm afraid they will continue to get worse. I don't know what to do (Participant 4, 41 years old).
Self-comfort: In addition to fear of worsening symptoms and disabilities, participants said they also experienced a sense of hope. In fact, there is still hope that the situation is temporary and may end after some time:
I feel inadequate and less energetic. I give myself hope that these will be temporary and over and that I will feel good again. This situation will end for better or for worse (Participant 5, 47 years old).
Category 4: Lifetime adjustment
The participants said that in the face of these recent changes, they were trying to overcome the problems, and the efforts made by them were quite effective.
Try to overcome the problems: Most participants said they were trying to overcome the issues they were facing:
I need to talk to someone to help me control myself so that I don't worry my husband and children. I want them to know that I can handle this step like I have at many other events (Participant 7, 47).
Effective effort: Most participants said they tried to reduce problems by engaging in activities and hobbies such as exercising, hanging out with friends, shopping, etc., or reducing problems by consulting a consultant and a doctor and following the recommendations provided by them. . As a result, they managed to reduce the problems to some extent by doing such activities.
Category 5: Needs to facilitate transition time
Women going through menopausal changes have needs, including receiving more attention and support from their husbands and being understood by them. In addition, they need friends to share experiences and also spend time with them, and they also need awareness and advice to have a better lifestyle and find answers to their questions.
The need to be understood the husband: Some participants feared that because of these changes and their husband's lack of awareness and understanding, he might pay less attention to them and view them as an aging woman:
I need my husband to understand me. Sometimes I think he is watching other women and when I look closely I see they are almost a few years younger than me and I envy them. I would like my husband to know that what happened is part of every woman's life and it will happen to them sooner or later (Participant 4, 41 years old).
The need for empathetic peers: Participants indicated that they need to have friends who are in a similar situation so that in addition to sharing their experiences and ideas, they can spend time and sympathize with them.
I would like to have a few friends like me to consult and sympathize with them. I like to spend time with them and easily talk to them about the problems and this common pain; think and sympathize together (Participant 14, 48 years old).
Need expert advice: Women at this age need to be aware of the changes of menopause and know how to adjust to them. In fact, they should make sure that these problems are permanent or just typical of the current period:
I need more information and I need to see a doctor who can answer all my questions and help me not get old or have these things happen later. I need advice and information to get through this period more easily and without further bodily harm (Participant 9, 43 years old).