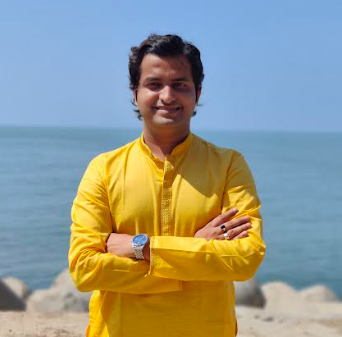 Why cashless OPD is the best way to reduce employee out-of-pocket expenses
Many employees are reluctant to seek treatment unless absolutely necessary to avoid exorbitant expenses that are not covered by their medical insurance. According to the Indian Insurance Regulatory and Development Authority (IRDAI), non-reimbursable medical expenses account for 62% of total healthcare costs in India, one of the highest in the world. Moreover, the inadequacies of health insurance coverage are one of the main reasons for these exorbitant medical expenses. Until now, company health insurance and benefits were synonymous with secondary care, ie hospitalization. But rising healthcare costs, increasing disease incidence and the global pandemic have spurred the need for Outpatient Department (OPD) programs. Additionally, transparent and cashless OPD programs are what today's hectic lifestyles demand.
Cashless OPD covers a multitude of medical expenses such as consultation, diagnostic tests, medication, vision and dental care, etc. The foray of HealthTech and InsurTech start-ups into the healthcare sector has brought about innovations such as teleconsultation, OPDs and transparent claims resolution that significantly reduce out-of-pocket expenses. Through the cashless OPD, employees and their families enjoy cashless treatment without the need for 24-hour hospitalization.
Provision for ambulatory expenses
One of the most frequently supported OPD services. To minimize medical costs, many organizations offer their employees comprehensive OPD coverage plans that provide medical consultation, lab tests, pre- and post-hospitalization expenses, health checkups, and medications, among other things. . Given the broad coverage of OPD programs, employees and their families can benefit from reduced expenses that most insurance and Mediclaim policies do not.
Lucrative tax benefits
By offering cashless OPD coverage, organizations can also help their employees claim tax benefits. Compared to regular health plans, plans with OPD coverage are eligible for an exemption under 80D on the amount of premium paid. Employees can claim tax exemption for unpaid medical expenses under regular health insurance policies. As a result, employees or their family members who spend a large amount on pharmacy bills or who are chronic patients can reduce their medical costs with OPD coverage.
Multiple Claims Benefit
In recent times, health inflation has increased from 3.8% in 2019 to 8.4% in 2021, which has prevented several people from visiting OPD centres. However, employees with cashless OPD coverage and their family members may benefit from multiple claims during the policy period at each visit to the doctor, diagnostic center or pharmacy. Due to their comprehensive coverage, cashless OPD schemes cover a large number of transactions, which helps reduce the financial burden and medical inflation in the country.
Simplified chronic disease management
Many employees or their family members suffer from chronic health problems such as asthma, hypertension, cholesterol and diabetes. Chronic disease management often adds to the cost of living due to routine expenses for medical exams, medications and health tests. According to IRDAI, 40% of total refund requests are processed as refunds, which is time consuming and expensive. With cashless OPD coverage, employees can access specialist physicians, diagnostic labs, pharmacies, and emergency hospitalization cashless, reducing their financial burden and simplifying chronic disease management.
Ability to save savings
With rising medical inflation in India, employees end up paying out of pocket and waiting for reimbursements. Especially during the Covid-19 pandemic, many employees and their family members had to bear extreme financial burdens with insufficient or no insurance coverage. Many families even lost all their savings and ended up borrowing expensive loans to cover their medical expenses. Keeping in mind changing times and changing needs, cashless OPD can help employees protect their savings and get the most out of their benefits.
Wrap
With medical inflation and ever-increasing health care needs in the country, consumers are looking for comprehensive health coverage that not only covers their secondary treatment but also primary and OPD daily expenses. In times like this, cashless OPD emerges as a one-stop solution for both short-term and long-term needs of consumers, helping to reduce their financial burden and minimize their out-of-pocket expenses. As employees become more financially aware, organizations should also help them become financially self-sufficient through cashless OPD solutions. Cashless OPD will result in a frictionless consumer experience, overcoming the gaps in our healthcare and insurance industry.
END OF ARTICLE