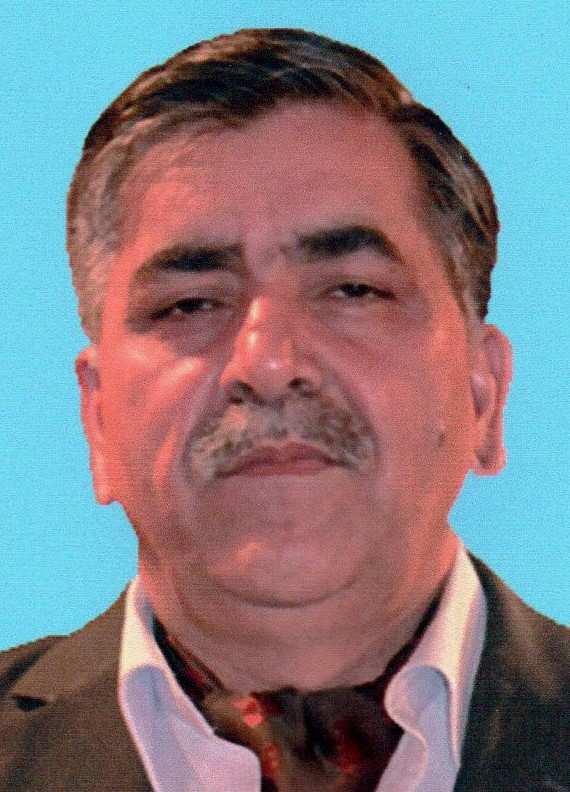 Transmit correct telecommunications signals in J&K border areas
In order to significantly improve the lives and livelihoods of people living in border and remote areas, the Government of India's Department of Telecommunications has relaxed some restrictions previously imposed on "telecommunications connectivity" in these areas for security reasons. Now, people in these inaccessible and remote areas could access improved health care, educational resources and economic opportunities, which are the basic ingredients of development.
The Department of Technology, Government of India in August 2022 removed some restrictions on licensing telecom companies to expand their operations in border and remote areas. This initiative improves connectivity and expands people's accessibility to various resources and opportunities.
On the one hand, this recent DoT shift could impact areas along the International Boundary (IB) and Line of Control (LoC). At the same time, some people claim that it will open new challenges and impose constraints on people and authorities. But in my opinion, the expected benefits remain enormous for the inhabitants of these otherwise neglected areas.
The DoT made significant changes to its telecommunications regulations:
Until now, telecommunications companies operating in these areas had to set up a unique technical infrastructure to attenuate the signals. Base stations, cell sites and radio transmitters have been installed as far from the border and in remote areas as possible. Now it is not mandatory.

The Army's mandate for the review and approval of telecommunications services in areas within 10 kilometers of the International Border (IB) from Kathua to Akhnoor, LoC, and the Line of Actual Control (LAC) n is not required now according to the provisions set out in the new policy document.

The current rule change also makes it easier to implement machine-to-machine (M2M) communication technology in border areas without further military or DoT approval. It is relevant to mention that M2M technology is an essential part of 5G connection. It improves connectivity.

Finally, the new guidelines also enable the "ease of doing business" by removing the clause in which the military or security agencies previously had to perform periodic spot checks to ensure compliance.
While the previous rules are in place for safety considerations such as signal violation incidents, it's unclear what prompted this change in DoT standards. One of the reasons for the restructuring of regulations, especially along the LoC and IB, could be the lower number of ceasefire violation incidents from Pakistan, which in turn has encouraged the government to initiate such development activities.
Perspectives
Change is the norm of life which also applies to people residing in border and remote areas. Why should these people be lagging behind in the growth trajectory? The DoT's changes to its regulations would benefit millions of people living in these inaccessible areas. It has been reported in the media that some people staying near LoC were connected to telecommunications facilities provided by our adversary. Once these relaxed regulations are implemented, the areas and their inhabitants will benefit from better connectivity to national telecommunications networks.
In several border districts, many villages are located very close to the IB/LoC. People in these areas have long been calling for better telecommunications facilities to make their lives easier. Various authorities have pointed out that in the absence of proper telecommunications facilities, progress has been hampered in these areas. Improved connectivity in Machil, Dudi and Posh Wari villages in Kupwara district has led to greater empowerment of the people. Farmers in these villages can now connect with local mandi to get competitive prices for their crops. Telemedicine has further boosted the healthcare management system.
Tourism has been recognized as one of the main development factors along the border. Recently, tourism has resumed in border and remote areas, indicating some normality after a long period. The renewed telecom connectivity now makes it possible to subscribe to tourist attractions.
In Rajouri District, the District Development Commissioner initiated actions to identify dark and shadow areas, which indicate areas of poor or no connectivity, so that steps can be taken to provide equitable connectivity throughout the district. In a region characterized mainly by unpredictability, terror and apprehension, the non-existence of telecommunications connectivity has further contributed to their state of helplessness and deprivation. This is so because people are often deprived of a telecom network and essential resources to manage the crisis and thus lead a normal life. They had difficulty reaching family networks or health services.
The lack of connectivity has also obstructed the educational openings accessible to students from these areas. While most students in India have availed the benefits of telecommunication connectivity. In 2020, students in border districts have struggled to access a set of courses, join classes, and download study materials as the world shifts to an online learning system. It has been reported in the media that students in Lachipora area of ​​Uri sector had to walk about 2 kilometers to get better network connectivity during the Covid-19 pandemic. Thus, the improved network connectivity would help students in approximately 700 schools in the border villages straddling Kathua and Poonch to now have better access to teaching materials.
In regions already suffering from remoteness, cross-border layoffs, limited economic openings and restricted access to financial resources, poor connectivity has further alienated its people from India.
Built-in challenges
Although it is commendable that the border areas will have improved telecommunications connectivity. But J&K, as such, has also experienced countless internet shutdowns and communication obstructions in the recent past. According to some reports, India has experienced a total of 683 internet shutdowns since 2012, including 414 at J&K. The additional difficulty for telecommunications companies in border areas could be the restrictions resulting from infiltration attempts by terrorists supported by our adversary. When infiltrations occur across the border to J&K, telecommunications connectivity is cut off for people staying at the border and in remote areas for security reasons. If it is necessary to impose specific security measures, the obstacles to telecommunications in disturbed border areas are more due to pre-existing particularities resulting from the remoteness and the decrease in accessibility and approach to resources. , such as health care, education, and economic opportunity, compared to non-border and remote areas of J&K. When we compare to urban areas, the border and remote region has less banking and financial facilities. There are fewer branches of major banks and ATMs. In these areas of operations, the dividends of telecommunications and internet connectivity in amenities such as mobile banking and access to financial infrastructure could be enormous.
The accessibility of telecommunications facilities with the opportunities for recurring communications and Internet network shutdowns could severely affect the usefulness of the current DoT initiative in border and remote areas.
Looking forward.
It is undeniable that the current initiatives of the DoT correspond to the promise of the central government to promote development in all border and remote areas. However, the timing of this statement is critical, particularly along the IB and LoC, as there has been a decline in cross-border layoffs since February 2021, according to central government sources.
To ensure the continuity of this telecom connectivity and not to backtrack for security reasons, peace in border and remote areas must prevail. This current central government initiative would certainly create opportunities for the development and integration of the people of these regions into the national mainstream, especially the youth.
The latest DoT amendment sends the correct signals for an estimated 2.5 million people staying in border and remote areas otherwise marked by violence, isolation, fear and indifference.
The government's development policy aims to effect a transformation that will see the new J&K, and border and remote areas cannot be overlooked. Private investors are encouraged and will be appropriately rewarded if their policies and practices align with the profitability of J&K employees.
END OF ARTICLE