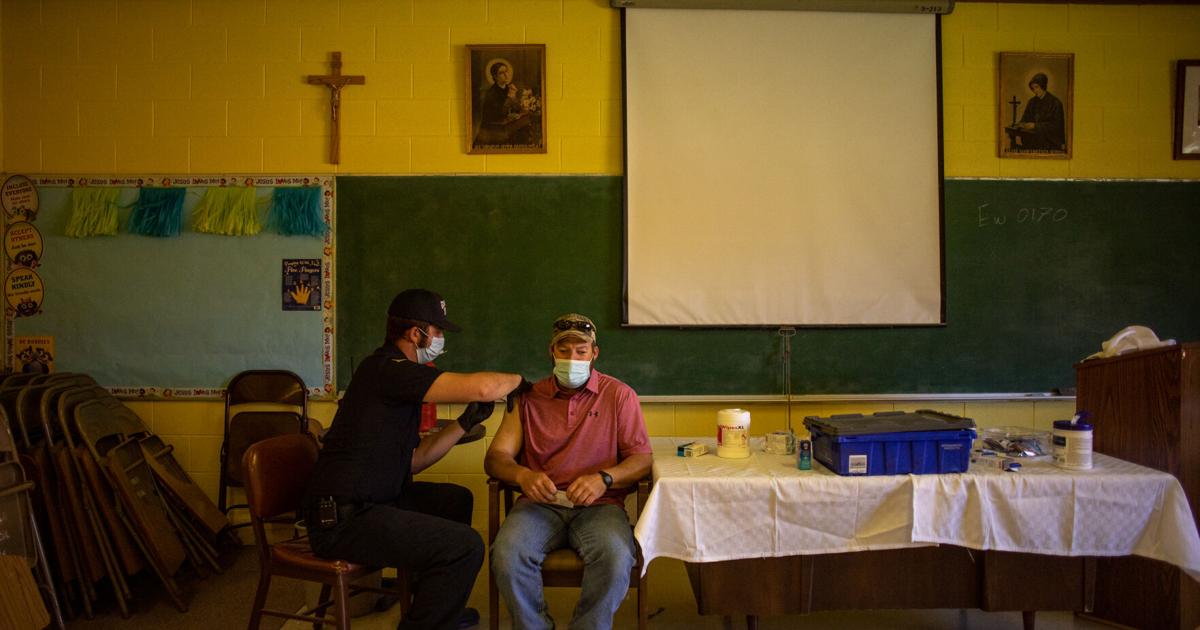 The VIDA program is extended until the end of the year. | News
The Monterey County Board of Supervisors voted 4-1 on Tuesday, March 8 to expand the VIDA program, a countywide community health worker initiative that has been instrumental in providing Covid- 19 across the county.
The request included the investment of $1.5 million in unspent funds from the American Rescue Act, specifically funds allocated for the Great Plates delivery program. The funding will allow VIDA to maintain its current staff of 48 community health workers until 31 December.
Supervisor John Phillips was the only dissenting vote. He disagreed with the nine-month deadline, fearing it would turn VIDA into a permanent program. (Phillips suggested an alternative of a six-month extension, at a cost of $750,000.)
VIDA started in March 2021, with 125 community health workers, as a program to help hard-to-reach populations across the country and reduce the spread of Covid-19 in areas heavily affected by the virus using 4 $.9 million county funds; since then it has reduced its workforce to 48 workers.
County funds were scheduled to end on March 31, and without the additional $1.5 million, the program would have continued to operate but at a lower capacity, with 18 community health workers instead of 48, for two more years.
VIDA's community health workers fought misinformation, built trust, and provided resources (including raising awareness on things like rent and utility assistance, administering rapid Covid-19 tests, and providing information on how to shelter and self-isolate) for thousands of residents.
"Seeing the postal code 93905 [one the most impacted areas] with a 100% vaccination rate is absolutely amazing to me," said supervisor Mary Adams.
From February 2021 to January 2022, more than 25,000 people received assistance. Among them, 90% were Latinos, 57% were women and 70% received help in Spanish.
In addition to this, VIDA also administered 21,000 rapid tests and registered over 7,000 residents for Covid-19 vaccinations.
"These are not data points, but real families, parents and children who have been helped," said Michael Castro, of the community Initiatives Manager at the Community Foundation of Monterey County, which administers the VIDA program.
The program's success attracted an additional $5.6 million from outside sources, including $1.3 million from the Packard Foundation, $400,000 from Together Towards Health and $3.9 million from a federal grant for health literacy.
The program will continue to evolve as needs arise, such as preparing for potential surges or new variants, making testing sites accessible to residents, increasing reminders and increasing childhood vaccination rates.
Krista Hanni, program manager for the Monterey County Health Department, said that in the near future, VIDA workers could become community health workers through Medi-Cal in health facilities providing information not only about Covid-19 but other diseases such as diabetes or heart disease, and getting reimbursed by insurance.
An example of job diversification performed by VIDA workers might be registering people 50 and older with Medi-Cal while they attend a vaccination clinic. (On May 1, California residents will become eligible for Medi-Cal regardless of immigration status.)
Supervisors asked if VIDA's focus could better reach Native and African American communities, as these groups have lower vaccination rates than other populations in the county.