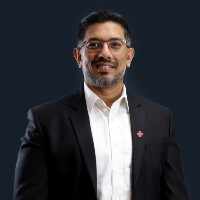 The integration of technology in education is a game-changer
In this ever-changing world, education is one of the sectors that is constantly experiencing huge changes. When the pandemic hit the world, it was evident that education was taking a back seat and learners were facing real-time challenges, especially those at the height of their careers. From Grade 1 through PG, the pandemic has impacted classroom teaching and moved the traditional education system online. Most educational institutions encouraged online education, which seemed like an ideal option for teachers and students. It was during this time that the major players in ed-tech took over and helped people to further their education. India is one of the first countries in the world to secure the highest capital funding in the educational technology sector.
Technology is the current trend and the buzzword all over the world. A learning experience with the integration of technology is currently one of the most common things in the education industry.
Ed-tech startups are revolutionizing the way education has evolved over the past few decades. If we look through the prism of advancements in the world, the information technology industry is witnessing significant growth. Over the next 10 years, India's IT industry will grow to a $30 billion market. Ed-tech education offers a complete solution to a wide range of students across all platforms. A rise in Ed-tech startups has increased the demand for educators and also made graduates with a passion for teaching more employable.
Ed-tech helps healthcare professionals improve their skills
The healthcare industry experienced great turmoil when the pandemic hit the world. Day and night seemed the same to the nursing staff and the doctors who were the only saviors. For this, it is imperative that healthcare professionals are aware of advances in the field to provide unparalleled patient care with hands-on experience of basic life support strategies.
Video-assisted distance learning in healthcare paves the way for healthcare professionals to advance in their careers with high-paying job opportunities. Since the pandemic outbreak, the number of physicians from multiple specialties who have enrolled in online courses to improve their skills has increased dramatically. Physicians seek opportunities to learn advancements in their respective fields, which can land them lucrative jobs. E-learning courses that offer on-site training seem to be preferable as they are helpful in applying theory to practice. Physicians looking for online courses are actively seeking workshops and hands-on training that can enhance their knowledge through hands-on experience.
There is an urgent need to hone healthcare personnel with effective training that helps deliver unparalleled patient care. Trained clinical teams with a better understanding of technological intervention are in high demand. To deal with an unprecedented crisis like the COVID pandemic, a demonstrated experience in handling critical situations is crucial in a healthcare environment. Critical care and emergency situations can be handled more effectively by nurses trained in Basic Life Support (BLS) and Advanced Cardiovascular Life Support (ACLS).
END OF ARTICLE