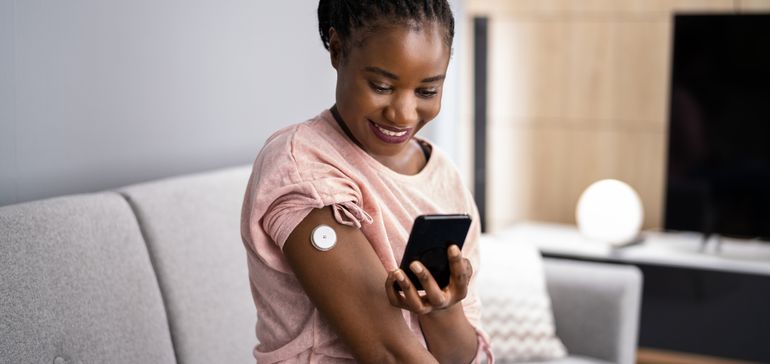 The future of healthcare technology is remote patient monitoring – here's what you need to know
The pandemic may have forced the hand of the MedTech industry to accelerate the adoption of telehealth, but the silver lining of where we stand is bright – because monitoring patients remotely opens the door to personalized, equitable and innovative care. And organizations at the forefront of remote monitoring innovation are setting themselves up for long-term success, earning patient trust and staying ahead of the competition.
Whether you are part of a company developing remote care solutions or a healthcare organization looking to optimize the patient experience, keep these strategies in mind to successfully scale and achieve excellent patient care. from a distance.
Custom device settings for different patient populations
Which two patients have exactly the needs, abilities and technical assets? None. It therefore makes no sense to assume that all patients can use the same technology at home in the same way. This concept is often missing from device management – the ability to granularly control app and device configuration settings by a defined group.
Our client Hinge Health offers several physiotherapy solutions that combine sensory technology with computer vision – a truly modern approach to remote care for patients in rehabilitation and pain management. With Esper, they can manage all devices from a single platform. However, they have the flexibility to apply different device settings based on equipment, patient group, or any other definition they choose. The result is an experience tailored to each patient.
Don't rely on patients for device setup
Most remote patient care equipment is manufactured and then provisioned months before it arrives at patients' homes. This creates a unique challenge – by the time someone uses the device at home, the app version and configuration settings may be out of date. And that means your patients need to update the app or troubleshoot device settings to meet their needs. At best, it creates a frustrating customer experience, and at worst, it creates a barrier to using the technology.
ROMtech, which makes home exercise bikes, found a solution to this problem by leveraging Esper's transparent sourcing process. During the manufacturing process, Romtech's bikes are registered with Esper's software in a hands-off approach. From there, the bikes can receive automatic over-the-air updates. So when a bike is delivered to a patient's home, it starts with the latest app updates and configuration settings, regardless of when the bike was manufactured.
Secure your devices wherever you are
One of the top priorities in remote healthcare is security. And sending devices into the field means an increased need for security considerations. For starters, when devices are in the hands of patients – or anyone else who may come into contact with them – there is an increased risk that the device could be tampered with. Many devices, such as tablets, can easily be factory reset, opening the door for someone to apply new device settings or even their own device management system. At Esper, we handle this challenge in several ways. With kiosk mode, you can completely lock a device to a single app so users can't access device settings or perform a factory reset. Additionally, device permissions can be adjusted at the group or user level. And with geofencing, organizations can set a geologic parameter for the device – if the device leaves the designated area, it locks or triggers an alarm.
Another concern for remote devices is that the device is in good condition when in the hands of patients. Our client Care.ai enables in-room IoT for healthcare facilities – enabling autonomous patient monitoring. To ensure device safety and patient safety, Care.ai relies on the automated enforcement of Esper's compliance policy. So if a device's battery is low, it's having trouble connecting to Wi-Fi, or any other issue, an automated set of processes are triggered – and if they're not fixed, the admin system is alerted.
Remote patient care is the evolving answer to today's healthcare challenges, and it offers industry the unique opportunity to more easily deliver equitable care. While it can seem daunting to send devices out into the field and into the hands of patients, the key to success is having complete, granular control over your app updates and device configurations.