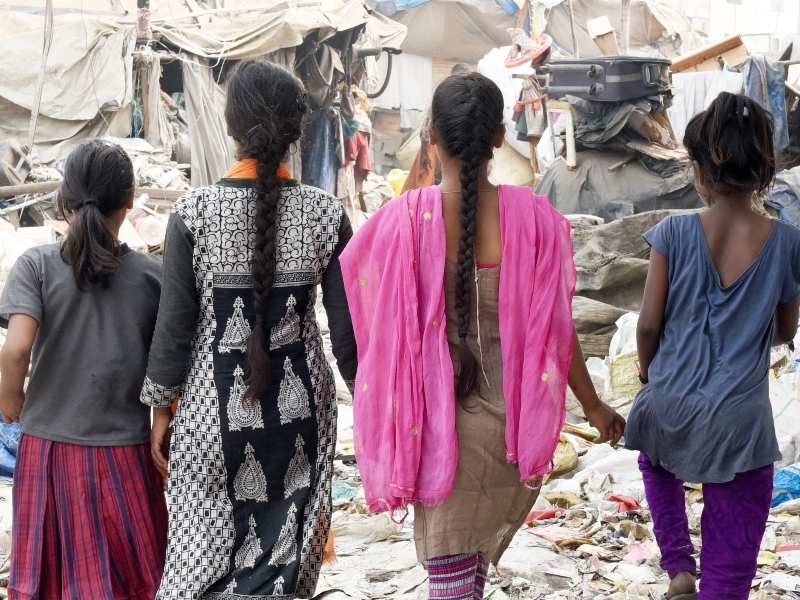 Raising the age of marriage for girls can only strengthen patriarchy
Several women's organizations across the country opposed the government's decision to increase the age of marriage for girls from 18 to 21, which was ironically touted as a measure of women's empowerment.
On August 15, 2020, during his Independence Day speech, the Prime Minister announced the government's intention to raise the age of marriage, and that a committee had been formed and a working group to examine the situation had already been notified by the Center.
"The government is constantly concerned about the health of girls and sisters" and "to save girls from malnutrition, they must be married at the right age," added the Prime Minister. According to the government, this measure will empower girls and young women, increase their access to education and reduce both the infant mortality rate (IMR) and the maternal mortality rate (MMR).
Several grassroots women's organizations in Gujarat had opposed the move, submitting a memorandum to the state government in September 2020. "When we think of a legal framework that aims for women's empowerment, marriage or age of marriage should not be its primary focus. This dramatically narrows the scope of the change – by referring to the marriage certificate and not the crippling circumstances of which early marriage is a symptom, "the memorandum said.
Likewise, "Young Voices: National Working Group" formed in response to the task force, made up of 96 civil society organizations, in its report published on July 25, 2020, also opposed this decision. The report, released after a survey of around 2,500 adolescents in 15 states said: "… Raising the age of marriage will either be detrimental or have no impact on its own, unless the root causes of impotence of women not be treated.
As civil society organizations have pointed out, it cannot be ignored that this law will take place in a society deeply rooted in patriarchy and that it will be used mainly by parents to control the autonomy of young girls. and penalize them for their choices, with the active collusion of state officials such as the police and social workers.
There is also concern that if a married girl at 18 or 19 faces marital problems and goes to court for redress, her husband may argue that the marriage is not valid and that she is devoid of rights. This is a cause for serious concern. To remedy this, it is necessary to have a clear directive in the status that a woman in a minor marriage will not lose her marital rights or her inheritance rights, in the event that she becomes a widow.
The age of marriage was raised from 16 to 18 in 1978 in order to provide better educational opportunities for women and improve their health. However, the latest National Family Health Survey (NFHS 5 2019-'21) highlighted the sad fact that 40 years later we still have an alarming 23% child marriage rate. This shows the government's failure to meet its goal of providing opportunities for girls in backward and poor areas or better access to health care. It also did not change conservative and anti-women attitudes towards women. So, on what basis does the government claim that raising the age of marriage from 18 to 21 will empower women? On the contrary, it can, in fact, exponentially increase the number of underage marriages and expose many more young adults to criminal charges.
The task force itself had called on the government to expand access to schools and colleges for girls, including transportation to these institutes from remote areas, vocational and business training, and sex education in the cities. schools. If they are not implemented, the law will not be effective, the task force report says, indicating that these measures should be the preconditions for raising the age of marriage for girls.
Large numbers of girls from poverty stricken communities drop out of school. In addition, there is a large part of the girls who have never been to school. Poverty is a major contributing factor here. The confinement only made the situation worse. These pressing issues are obvious to us. We need targeted programs and the necessary budgetary allocations to ensure that every child receives a basic education. It is only when a girl is in school that underage marriages decline.
Passing a law does not impose a financial burden on the government. Creating the infrastructure to provide easy access to education and health care does. It seems that the government has been lip service to the cause of empowering women by raising the age of marriage.
END OF ARTICLE