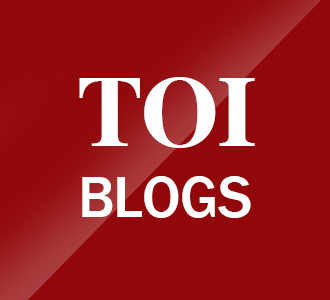 "Prevention" not "treatment" should be the focus
Cervical cancer is the fourth most common cancer in women across the world and in India it is the second most common cancer in women. Cervical cancer develops in the cells of the cervix. In more than 95% of cases, the disease is caused by the human papilloma virus (HPV), which is a sexually transmitted infection. Usually eliminated by the body's immune system, the virus sometimes manages to survive, resulting in cancer. Therefore, screening is important for detecting, preventing and treating cancer. The purpose of screening is to reduce the number of deaths from cancer. There are several ways to detect cervical cancer, including the Pap test, LBC test, and HPV test.
Poor awareness costs precious lives
It takes 15 to 20 years for cervical cancer to develop in women with normal immune systems. The need of the hour is to raise awareness of the disease and emphasize early detection, because early detection can save many lives. However, two out of three women between the ages of 30 and 49 have never been screened for cervical cancer. It is estimated that in developing countries like India, around 1 in 53 Indian women will suffer from cervical cancer in her lifetime. The prevalence of cervical cancer is high in the rural population where most women are unaware of the factors that lead to cervical cancer. Inaccessibility, social stigma, unavailability of affordable tests, and poor infrastructure also contribute to low uptake of the testing process. In addition, the treatment of cervical cancer entails a high financial burden.
Prevention: a unique solution for cervical cancer
Cervical cancer is most commonly diagnosed in women between the ages of 35 and 44 and therefore all women in this age group should undergo regular screenings even if they have no symptoms. . Today, there are various non-invasive and convenient screening tests available in the market, such as acetic acid visual inspection (VIA), Pap smear, liquid-based cytology, HPV test, etc. . However, there are some limitations to these tests. Therefore, in response to the low sensitivity of the conventional Pap test, the ThinPrep test – an improved liquid-based collection method – was created. The ThinPrep test consists of rapid fixation, an exact monolayer representation of the complete material and diminished obscuring components. This test improved the detection of aberrant cervical cells, as well as the ability to undertake out-of-vial testing, such as co-testing for HPV or sexually transmitted infections, without the need for an additional sample.
As part of the global strategy to eliminate cervical cancer by 2030, the World Health Organization (WHO) has ordered all countries to reach and maintain an incidence rate less than four per 100,000 women through vaccination of 90% of eligible girls, screening of 70% of eligible women at least twice in their lifetime, to effectively treat 90% of people with precancerous lesions of the cervix uterus and provide treatment and palliative care for invasive cancers. Early diagnosis and preventive measures not only save the patient, but also avoid huge emotional and financial burdens. In a country like India where there is 1 oncologist for 1 million inhabitantspreventive care plays a key role in reducing the burden on health care.
Vaccination against cervical cancer is also a very important part of preventing this cancer. The Centers of Disease Control and Prevention (CDC) recommends that the HPV vaccine be given to girls and boys between the ages of 11 and 12. The CDC recommends that all children ages 11 and 12 receive two doses of HPV vaccine at least six months apart. .

Fighting the "silent killer" with knowledge
Cervical cancer has become a public health threat in India. Awareness and prevention are the two powerful tools to fight against this disease. As health is a state subject in India, a collaborative approach between the state and central government is the way forward to increase the penetration of cervical cancer screening. Cervical cancer can be prevented if detected in time.
END OF ARTICLE