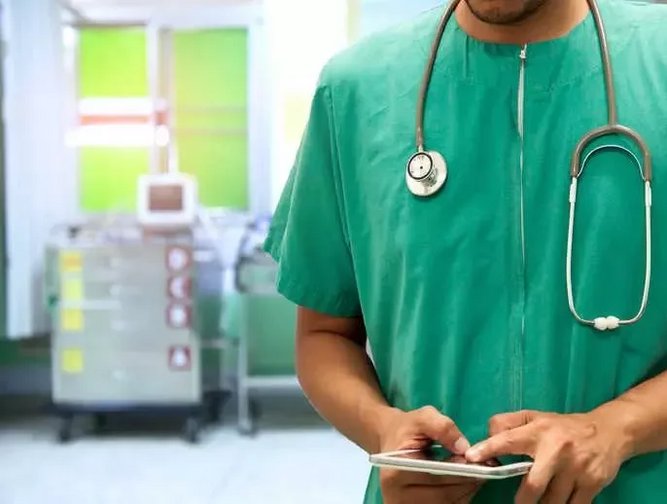 MyMedicNow launches mobile healthcare app to bridge the gap between patients and doctors
UAE company MyMedicNow has launched a new app which it says connects patients with the right doctors by allowing patients to search by symptoms or medical conditions.
The NEW app aims to help patients research medical conditions and find local healthcare providers quickly and efficiently. It is available on iOS, Android and via a web portal.
"From life-saving drugs to cutting-edge treatments, the healthcare industry thrives on constant innovation," said Dhaval Desai, CEO of MyMedicNow.
"However, the biggest recent breakthrough in healthcare is the smartphone and its applications. They say there's an app for everything, but the best are the apps that will get you out of a bind in an emergency.
"MyMedicNow is packed with practical solutions that not only help improve people's lives, but also help make informed choices easier and faster while ensuring doctors and hospitals are better connected to patients."
The global mHealth (mHealth) market is poised to grow at a compound annual growth rate of approximately 33.8% over the next ten years to reach approximately USD 181.52 billion by 2025, according to a report by Research2Guidance Annual mHealth – 2016.
SEE ALSO:
Two-thirds of the world's population have a mobile connection, and thanks to the growing mHealth industry – an umbrella term for apps, services and devices found at the intersection of medicine and mobile technology – people are using their phones to manage their health in increasingly innovative ways.
The same Research2Guidance Annual mHealth – 2016 report states that nearly 100,000 health-related apps have been added by 13,000 new publishers to the market since 2015. At that time, there were already 259,000 medical apps in the major app stores.
"Smartphones are readily available, and this has transformed not only the mobile industry, but also the healthcare sector," Desai added.
"However, when people hear about health apps, the general assumption is fitness tracking. In reality, there are more health care counseling apps out there to help patients and users with simple information.
The app has seen steady growth with over 6,000 doctors listed before its official launch. Patients can book appointments and get real-time confirmations for their appointments. The app also allows patients to rate doctors and hospitals.