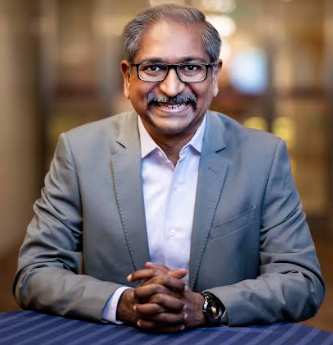 Metaverse, data and storage
The Metaverse – an alternate reality of possibly meeting your friend, who is separated from continents, within ten minutes, and walking hand in hand to a cafe, sharing trivial details of your life while sipping coffee and eating that high-calorie cake that you would otherwise avoid at all costs.
Well, it will be your 3D digital avatar for you. But imagine the joy of meeting, even in a virtual setting, instead of just talking via voice call or text.
The metaverse that once attracted more than its fair share of skepticism, as most new technologies do, has begun to take solid shape. Today, in addition to tech giants and other big companies, even startups are investing in the metaverse.
The media is full of investment stories and reports on the long-term strategies that various organizations are developing to take advantage of the potential opportunities offered by the metaverse.
In fact, in the recent past, we've seen companies hire through the metaverse. Preparing for the next job interview? It is possible for this to happen in a virtual environment, where the candidate enters a virtual lobby, chooses an avatar and meets the recruitment panel in a virtual room. Companies can also train their employees on the metaverse. New employees receive VR headsets that take them to a virtual workplace, where they learn, collaborate, work and meet their other colleagues. Organizations are investing in such virtual platforms as they provide more engaging and immersive experiences.
The data of everything
Three-dimensional (3D) holographic messages, which were once exclusive to Hollywood sci-fi movies, are becoming more common as the metaverse evolves. True holograms, which occupy a location in 3D space rather than pixels on a two-dimensional plane, are called volumetric displays. Today, volumetric capture offers a new avenue for performers to create content that feels more personal and authentic, and audiences are embracing it. For example, the very first metaverse music concert in India is considered a huge success as it attracted 20 million viewers from all over the world. Thus, today, if a person cannot physically go to see the concert of his favorite singer, it is possible to watch a holographic performance on his smartphone from the comfort of his home.
But did you know that it can take 30 gigabytes (GB) per second to create a good hologram? And 53 infrared cameras and 53 RGB cameras! While the final asset can be delivered as a 10MB file. This sheds light on the amount of data created to create the metaverse. Add to that the breakneck speed at which various companies are developing their own 3D spaces for various purposes, from engaging customers to training employees to providing healthcare services in the metaverse. It's safe to say that data is at the heart of the metaverse.
Importance of storage
Volumetric capture unlocks the incredible potential for connection across the metaverse, changing the way people interact with each other, travel to new places, and experience new things.
It also means that an enormous amount of data – we are already talking about several zettabytes today – is generated and must be captured, stored and processed.
Storge must scale to keep pace with the amount and type of data being created. This requires a data infrastructure which is an optimal combination of HDDs and SSDs. Today, the companies are already shipping the world's first 22TB capacity hard drives and sampling its 26TB drives.
As the race for the metaverse heats up, newer and more expansive use cases will emerge. It also means that storage will play a more fundamental role and will need to continue to evolve to keep pace with the new digital world.
END OF ARTICLE