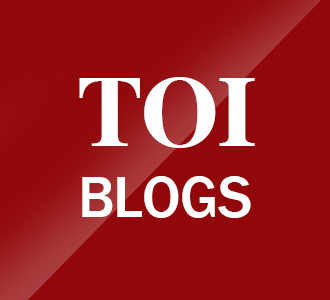 India has come a long way over the past 75 years to transform itself as a nation and improve the quality of life
In 75 years since independence, India as a nation has grown tremendously. Today, the country is an economic powerhouse with significant advancements made from agriculture to space technology, manufacturing to service industries, world-class educational institutions to improved access & l financial accessibility of health care for all and, consequently, lift millions of people out of extreme poverty.
Maternal and child health, which was in very poor condition at the dawn of independence, received considerable support. Overall healthcare access and affordability has improved through structural changes over the decades, culminating in the much publicized Ayushman Bharat & National Digital Health Mission of recent times.
The health of women and children is an integral part of the Sustainable Development Goals (SDGs) and the world must achieve these goals by 2030. When we nuance the SDGs, we realize that 50% of the goals have a direct impact or indirectly on the health of women and children in any country. society. Reducing poverty, economic development for all, improving access to water and sanitation, strengthening education, reducing inequalities, improving health and well being and the promotion of gender equality all affect the general well-being of women and children in society.
India in 1947 had a Maternal Mortality Rate (MMR) of 2000 per 100,000 live births and an Infant Mortality Rate (IFR) of 150. A few more glaring statistics that did not speak well of our nation were, our rate of Literacy at 18. %. Female literacy was 8.8%. Access to health care was difficult beyond the subways. Many rural areas of the country did not even have access to primary health centers (PHCs). It is under these conditions that our journey to transform ourselves began. Today we reduced the MMR to 103 (2021) and got similar results in the MMR 27.6 (2021).
Let's look at the factors influencing this improvement:
Policy changes and government programs
The government has launched various programs over the decades like the National Health Mission (NHM) & The National Rural Health Mission (NRHM) will focus on providing direct access to improve maternal and child health. Within these missions we have Janani Suraksha Yojana (JSY) which allows direct cash transfers to pregnant women, Janani Shishu Suraksha Karyakram (JSSK) which allows pregnant women to give birth free of charge in public hospitals, Pradhan Mantri Surakshit Matrutva Abhiyan (PMSMA) which focuses on providing good antenatal care and specifically identifying and caring for high-risk pregnant mothers. Although all these policies have a direct impact on mother and child, there are also other peripheral policies impacting societal changes that will further improve maternal and child health in the country. These include building toilets, improving women's safety and facilitating education for girls to sensitize them to make better decisions for themselves.
Strengthen supply and develop a skilled workforce
After independence, India started a 3-tier health care model with PHC at rural level, secondary care at district level and tertiary care at regional level. These have forced us to look structurally at the current number of medical schools, dramatically increasing the ratio of physicians to general public. The creation of an Auxiliary Infirmary and Midwife (ANM) has laid the foundations for an increased availability of nurses and a supply of qualified labor in remote areas. This has improved the coverage of facility deliveries. Institutional childbirth involves giving birth in a health facility or under the supervision of a trained professional. The share of institutional deliveries in the country has improved to 88.6% in 2021. This has also been a factor in substantially increasing the penetration of private healthcare in various cities across the country.
Accredited Social Health Activist (ASHA) workers have further bolstered the supply in various parts of the country. Today, we have nearly one million ASHA workers helping to strengthen childhood immunizations around the world. The Ministry of Family Health (MoFH) has now launched LaQshya which focuses on improving medical infrastructure in all regional, district and rural health facilities.
Technological improvement or advances
The third dimension to analyze is the advancement of technology. We have moved from relying on the supreme skills of midwifery to using technology in all aspects of motherhood and child care. The advent of fetal ultrasound has dramatically improved prenatal care. Detecting gestational diabetes and hypertension during the prenatal phase helped identify pregnant mothers at high risk for special care during their pregnancy journey. The identification of pneumonia in newborns has allowed better care of newborns and increased their survival rate. The introduction of neonatal intensive care units with resuscitators, ventilators has transformed the ability to manage premature babies and also improve their survival rates. In collaboration with the government, various private and non-profit organizations are focusing on using technology to help pregnant women.
Although there has been considerable improvement, it is not devoid of some challenges that still exist and need to be recognized and addressed systematically.
Different levels of MMR & MMR in different states indicate different levels of severity accorded to this key objective. All states must converge and accord a similar level of seriousness to have an impact here.
There is still a vast gap between present skills and available healthcare infrastructure, between urban and rural India. Government infrastructure is seriously behind schedule and our
percentage of GDP allocated to health care (2.1% in 2021), must improve.
Insufficient monitoring of mothers during the prenatal phase is also a huge challenge in the most remote regions of the country.
Inadequate nutrition in mothers always leads to low birth weight, premature births, infections and birth injuries.
Religious and cultural practices are in contradiction with scientific practices, which must be tackled.
Inconsistent vaccination practices for children in various regions lead to variations in child development that also need to be taken into account.
India has come a long way over the past 75 years to transform itself as a nation and improve the quality of life of its citizens starting with a greater focus on maternal and child health. A 95% reduction in MMR is a significant achievement. However, the remaining 5% will need changes in our approach and increased commitment to this goal, if we are to stand alongside countries like Finland (with MMR
END OF ARTICLE