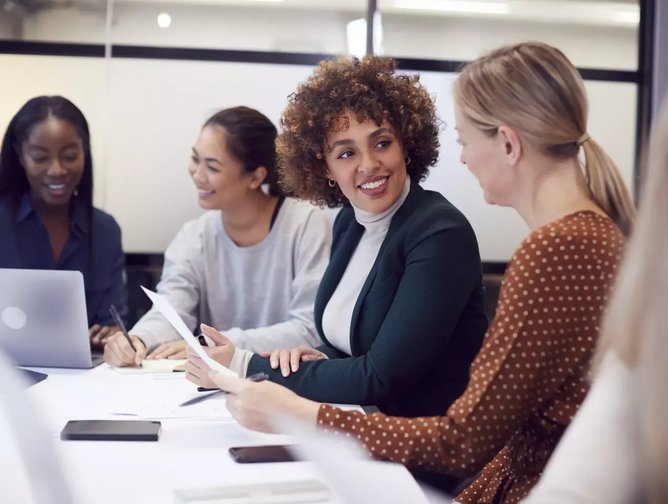 How to get more women into health tech
Two women at the forefront of health technology, Elisa Costante of Forescout Technologies and Helen Marsden of Medichecks, tell us how they got to where they are today.
Elisa Costante is Vice President of Research at Forescout Technologies
I started my career as a software engineer. I then moved to the Netherlands to do my PhD in privacy and security, looking at cybersecurity, privacy, intrusion detection and machine learning – all topics that are now getting "hot".
Towards the end of my PhD, I was lucky enough to meet some cool people who had just founded a startup, so I went into industry and started researching how to apply my knowledge to issues like protection critical infrastructure. I continued as a researcher, working on the cutting edge of technology and how we can apply innovation to solve our problems.
I basically grew up there – from researcher to CTO because I was applying a lot of technology to products, so I was very close to production. Today, I am Vice President of Research at Forescout Globally, with 10 years of experience in OT (operational technology), IoT and critical infrastructure security.
Early in my career, I was the only woman at the table, sitting with 20 men, all talking about the same technical issues. I see things improving in some way, but still, even in my team, although I'm actively trying to get more female CVs to fill vacancies, I don't see a lot of them. I think it boils down to the fact that there aren't many women who start this type of career.
I think having the right role models to normalize that this career is possible for women if they want it is definitely something we should be doing, to get more women starting careers in cybersecurity and in tech in general .
It's about understanding that women can do it. It's a very personal opinion, but I think sometimes women believe that if they want to start a family, it will conflict with their career or with a very demanding role.
These two things can be kept very separate, for example if someone talks about their career, they don't talk about their personal life. Maybe we can put those two things together, so that we publicly show that certain roles also have a human being with a personal life behind them.
Helen Marsden is co-founder and CEO of Medichecks
I started my career as a graduate trainee at an investment management firm in the City of London. It was the 1980s, and the city was going through a huge change as the markets deregulated. A wave of change swept through the city and created opportunity for everyone. Although women are still rare, there were already women in senior positions in two of the UK's most important investment firms. It showed that women could succeed in what was traditionally done by men and inspired other women (like me) to set ambitious goals.
Although I learned valuable skills in investing, marketing and management, I wanted to apply them to a subject that I was passionate about, which was health. Stepping into a small health tech startup brought me into a whole new world with its own unique language, skills, and ways of working. I didn't know anything about technology, but I could see how digital products could transform healthcare and create user experiences that would provide information and convenience to customers.
Like many companies, at Medichecks we find it increasingly difficult to employ people in STEM roles – especially developers. More women joining the talent pool would open up job opportunities across the industry. Science Campaign.org has identified a growing gap between the number of people with STEM skills and the STEM roles to be filled. With an annual shortfall of 40,000 skilled STEM workers, there is also an economic need to improve diversity in STEM in the UK.
Research shows that companies perform better with a more diverse workforce and more women in senior management. A McKinsey report shows that companies in the top quartile for racial and ethnic diversity are 35% more likely to have financial returns above their respective national medians.
Hopefully we lead by example. More than half of our workforce are women and women occupy half of our management positions. We know diversity isn't just about gender, and we strive to be an inclusive employer at all levels. A recent staff survey showed how important this is for our teams and we are actively developing a CSR policy to ensure more diversity in all our roles.
We recognize that many women (but not exclusively) have work-life balance issues. We recently introduced hybrid employment contracts for all, as well as a well-defined maternity policy that provides career stability for women who want to start a family and continue their career at Medichecks.
I still believe that there are careers, especially in STEM, that a lot of women don't consider because men dominate them. But it only takes a few successful women to change minds and inspire the next generation. If we could infiltrate the city's "old boy network", I'm optimistic we can do it in other industries too! I am very encouraged by UK Government figures which show that for companies in the FTSE 350, more than 34% of board positions are now held by women, up from 20% five years ago.