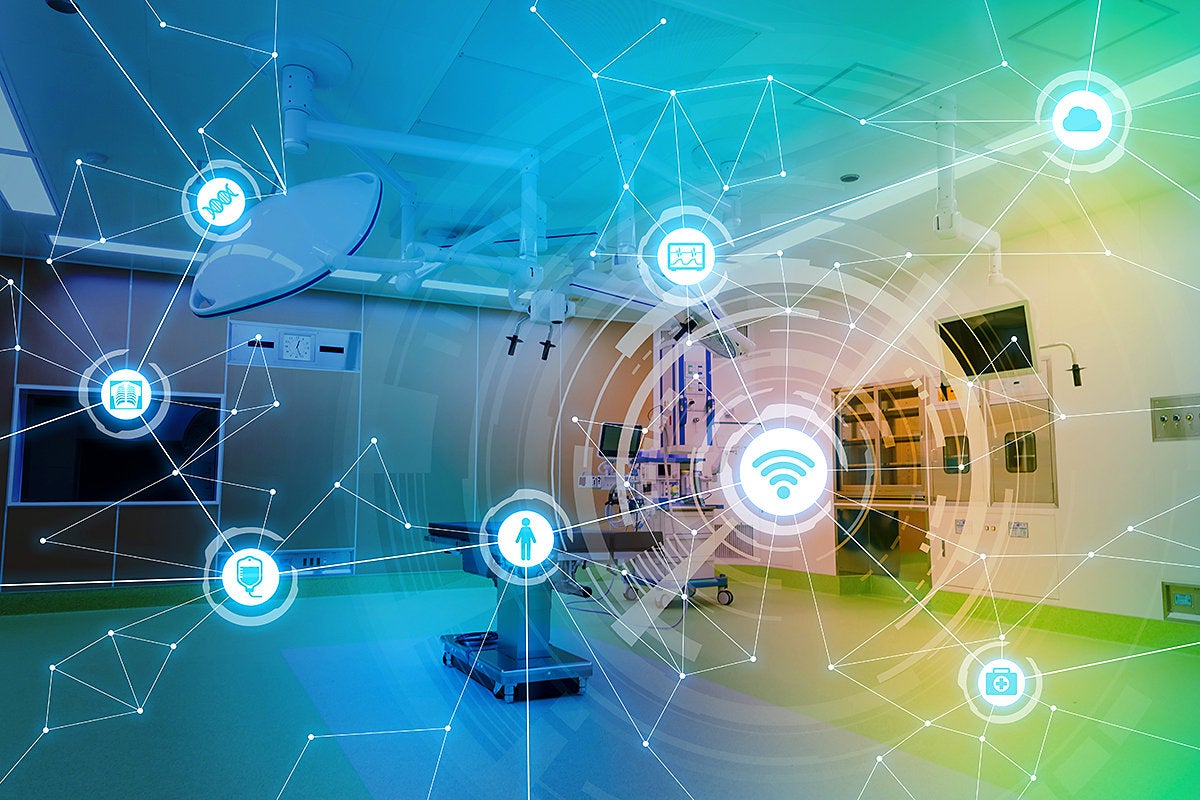 Health technology markets: 5 forecasts for 2019
Our work with healthcare companies indicates that healthcare systems are investing in specific programs such as telehealth and remote monitoring. As these initiatives gain momentum, other digital health programs are struggling to break out of pilot deployment and also face competing priorities for discretionary budgets.
Electronic health record (EHR) systems continue to consume a large portion of corporate IT budgets in healthcare systems. Despite the growth of digital health solutions, EHR platforms, despite their well-known lack of user-friendliness, continue to be the default choice of health systems looking to improve patient engagement and caregiver empowerment to short term.
CIOs in health systems will face a trade-off between traditional EHR systems and emerging digital health technologies; ease of integration and deployment on the one hand, superior experience design and advanced analytical capabilities on the other.
Digital today is a 'small numbers' game and most digital health programs will offer a low return on investment until adopted enterprise wide. Despite the growth of virtual care models, the telehealth reimbursement framework has yet to catch up with adoption rates.
AI will make steady progress but will struggle with adoption gaps
The widely reported challenges facing IBM Watson Health, reported extensively by Stat, reveal how advanced technological solutions often fail to overcome the complexities of clinical care.
AI has other issues as well. There is a backlash against the supplier community "black box" algorithms made worse by the exaggerated and inflated promises resulting from vendors painting everything with an "AI" brush (as they do with the "digital" brush).
The appetite for advanced analysis also seems to be questioned. According to consulting firm McKinsey, many analytical directors in the industry find themselves doing basic report work under pressure from business stakeholders, even though they are supposed to "go beyond math" and deliver tangible benefits from AI and advanced analytics.
Despite these challenges, the outlook for AI in 2019 is looking good for two reasons:
There is now mature technology to tap into large and diverse data sources, as machine learning and natural language processing (NLP) algorithms continue to improve.
Healthcare companies now have a variety of technology and analytics solutions to choose from in the market, from large tech companies to startups.
The good news, according to a investigation By Optum, is that 75% of healthcare companies plan to implement an AI strategy.
The challenge for healthcare systems and their technology providers is not only to develop meaningful knowledge, but to integrate it seamlessly into clinical workflows and care journeys. Recent efforts by large health systems to form consortia to share data and develop common ideas, such as the one involving 41 health systems including Geisinger, Intermountain and others to reduce misdiagnosis could become a model for the future.
Big tech has yet to understand its role in healthcare markets, with one exception
Tech companies are engaged in an uphill battle over who "owns" the healthcare consumer of the future. Large tech companies have made significant strides in building the capacity to aggregate and analyze large and diverse data sources. However, their platforms do not provide the "last mile solutions" needed to bring real-time healthcare delivery information to life or to interact directly with healthcare consumers.
Microsoft, Amazon and Google upped the ante in 2018 by hiring top clinicians to deliver the elixir of success in the new digital health landscape. However, it is unclear how these companies will approach healthcare in a differentiated way. The ambitious programs launched by big tech will be scrutinized more closely in the coming year. Google (Alphabet) has quietly shut down its Alcon Diabetes Detection Lens Project, one of his many "moon shots", because the technology was not working. Expect other big companies to assess their healthcare investments as they discover their game. At least one new player, Amazon, will be looking to take a bold big step in this space.
Among the big tech companies, Apple is an exception. Its remarkable success in turning the Apple Watch into a ECG application says they're much more advanced in digital health than any other big tech company. Apple has also made significant progress in integrating its smartphone apps with a wide range of data sources, including major EHR systems such as Epic.
Digital health startups will face an ongoing struggle for growth and stability
Today, digital health startups are caught between a rock and a hard place as they struggle to gain traction with end customers on the one hand and protect themselves from being crushed by big tech competitors. on the other hand. For the first time, we saw public failures of promising startups in 2018. Lantern, Cloud mine, and Quanttus were highly visible startups that closed or filed for bankruptcy after failing to gain traction in the market.
The good news for startups is that healthcare companies are interested and have set up innovation funds that provide a platform for innovators to pilot their solutions and take stakes in some cases. Startups will need to find ways to quickly break out of "pilot purgatory" to corporate adoption in a race against time as they burn down venture capital (VC) funds.
A handful of digital health startups will be targets for high-profile releases. In 2019 we will see healthcare companies acquire tech companies and startups, an example being Roche Acquisition of Flatiron Health for announced $ 1.9 billion.
The blockchain will remain a solution in search of a problem
Despite the noise around the potential of blockchain, use cases in deployment are rare in healthcare. Half of the medical community has not even heard of the term (compared to the term IA for example). A crucial aspect of blockchain is the need for a large number of participants to achieve critical mass in a blockchain program. There is at least one large-scale effort worth mentioning in this regard. The Synaptic Alliance for Health, a recent initiative to solve the $ 2 billion a year problem of managing vendor data using blockchain by a consortium involving Quest, Humana and Multiplan (recently joined by Aetna and Ascension), could be the model for the future.
Copyright © 2018 IDG Communications, Inc.