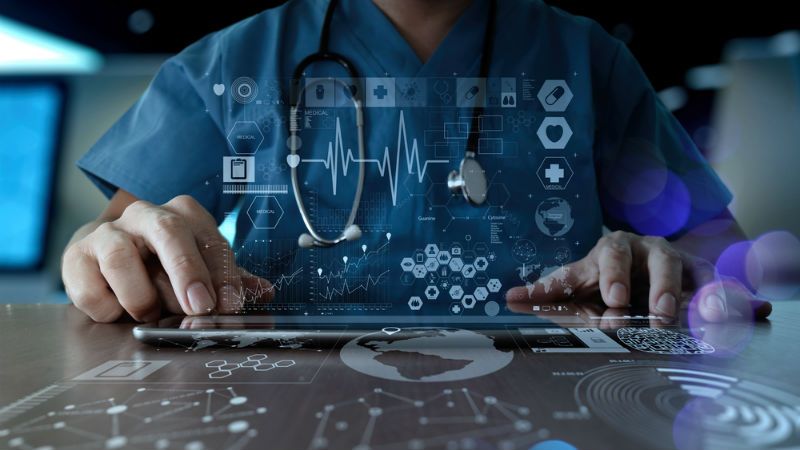 Health technology: making health equity possible
Access to healthcare is vital. It may sound obvious, but when you look at the statistics, the impact it can have is shocking. Life expectancy in the UK varies disproportionately from region to region – according to the Office for National Statistics (ONS). Across the country, there is an 11-year difference between the highest and lowest life expectancy at birth for men and almost nine years for women.
This means that on average, a person born in the North East will die about a decade before someone born in Westminster. On the surface, our health care system grants the same rights to everyone, but there is clearly a gap in access to services that needs to be closed. Having worked in this industry, I believe this can be done by harnessing technology, and we have the opportunity to do it now.
Understanding health inequalities
There are many barriers to healthcare, including poor public transport infrastructure, physical access to healthcare services, or high populations in low-income areas that place too much strain on practitioners. Residents of these areas who receive lower quality care may be disenfranchised with the NHS and even the idea of ​​health care as a whole.
This is an urgent problem that must be resolved immediately. According to the NHS, as a country we spend £ 4.8 billion a year on A&E admissions of low-income people. This is not an effective way to treat the conditions, and A&E should be a last resort. Through careful design and adoption of technology, we have the potential to reduce the pressure and costs on our health services exponentially by providing sufficient services in the community for these people.
Avoid technological vanity projects
When designing and improving health systems, the needs of individuals and communities must be central to the provision of service design, otherwise the wrong services can end up being bought for the wrong people and us. do more harm than good in the long run. This tends to happen when we see vanity projects implemented by companies or individuals seeking to have an impact that reflects their own abilities or opinions instead of the demands of the people using the health services.
Those who design and implement digital health products must ensure that they prioritize increased access to services for all in the years to come. We have seen a rapid deployment of new medical technology services throughout the pandemic, from telehealth to remote patient monitoring. In the first few months, demand increased – we saw an increase of almost 2,000% in videoconferencing hours at Visionable. It is encouraging to see the positive impact that technology can have on health equity.
When properly implemented, advanced healthcare technologies have the potential to break down spatial barriers: they allow physicians to diagnose and treat patients at the ends of the country and healthcare professionals from all over the world. corners of the world to consult and share their research. It also enables people to make their own decisions about well-being, stimulated by the ease of access to information and services.
For example, if we imagine a stroke consultant at one end of the UK with available capacity and the ability to provide emergency care to a patient hundreds of miles away in an area of ​​high demand, we can create a huge change in accessibility.
The technology also allows us to implement new infrastructure to improve treatment and support professionals – our connected ambulance uses 5G networks to deliver live streaming of high-resolution clinical-grade imagery, allowing paramedics to connect. with specialists from miles away and diagnose patients on the spot. This "see and process" model saves valuable time and alleviates barriers such as physical distances, which invariably delay processing times.
Through our own research and conversations with healthcare teams, we know that there is a huge need for remote consultations across the UK healthcare network. What we've also learned from these professionals is that there are valid concerns about loss of personal contact or access to physical services when deploying digital alternatives. For this reason, it is essential that patient needs are carefully considered when implementing digital health networks. By taking this approach, we can create lasting systems change and avoid costly tech vanity projects.
Work closely with the NHS to create a lasting solution
Experts estimate that Covid-19 accelerated the adoption of information technology by the NHS by about five years in the space of five weeks. Necessity is the mother of invention, and that was encouraging – but now it's our job in the tech industries to ensure that this continues at pace and in tandem with the ever-changing needs of the NHS.
Telehealth companies have the opportunity to lead the charge, fill digital gaps, and help shape the future of health systems that work equitably for all. Businesses need to work alongside the NHS from planning to implementation and beyond, integrating healthcare professionals and providing ongoing technology support to ensure long-term sustainability and continued benefits.
It should not be the sole responsibility of the NHS to find and implement the right digital solutions, but a shared responsibility with suppliers, to develop processes compatible with pre-existing technology and local contexts.
Digital healthcare solutions are not a panacea, and we must first work to close existing digital gaps that perpetuate cycles of inequality in access and delivery of care. For this to work, we absolutely have to design the technology alongside the NHS and with the needs of the patient, for whom these services exist, at the heart of its creation.
Lord Victor Adebowale, CBE