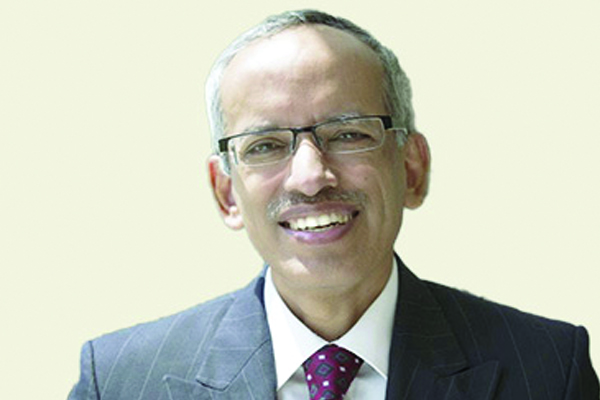 Health tech 2025: the great disruption in healthcare
Healthcare technology in India and Asia-Pacific, as around the world, is reaching an inflection point where it is poised to disrupt an industry that has stubbornly avoided disruption. As old industries such as retail, books, music and television have been disrupted, the healthcare industry faces a time when disruption due to technology is upon its doorstep. Surprisingly, this time the disruption might not start in North America! It could happen here in Mumbai and Hyderabad!
DISTURBANCE
Many industries that were disrupted by technology continued to believe they couldn't be disrupted. Even tech products like the first smartphone (BlackBerry, etc.) thought they were at the top of their game and didn't see the trends already visible in their industries (like touchscreen interface and apps) that would ultimately disrupt them. .
Most disruptions do not happen overnight; they show a sufficient presence and trends that are not captured by the incumbents. Countries like India are ripe candidates for disruption for three main reasons: 1) A critical mass of educated and technology-aware population. 2) An economic imperative to shorten and skip the incremental growth process, and 3) A reasonably well-developed, risk-averse entrepreneurial ecosystem.
I present two proofs of the above: 1) Bharati AirTel investing $ 1 billion in mobile billing and CRM system, while industry was still looking for wireless phone options, and 2) explosion of applications retailing of food products.
Healthcare has challenged the forces of disruption for the simple reason that key stakeholders (physicians) are particularly opposed to change. As part of their professional training, they are taught to take all new things with a huge pinch of salt, as it could harm their patients.
The status quo is the norm for them. They follow Aristotle's old wisdom that changing the way you treat patients, unless proven by collaborative studies that last SEVERAL DECADES, can harm patients.
This is the reason why today you can reserve a nice mattress on an app and have it delivered to your home, whereas to see a doctor you have to queue physically to pay the consultation fees! Yet three things are happening that will force doctors to change the way health care is delivered very soon:
1. The Economic Imperative – As healthcare becomes private, it resists losses and continues to seek innovative ways to cut costs by all means. Hospital infections and the side effects of treatment represent a significant cost to society. Are we prepared to wait decades for the next additional gains or are we using big data analytics to get actionable pointers in a few years?
2. The growing movement towards fixed price payments by all payers, including those who pay out of pocket. This ensures that the previously mentioned costs are all borne by the hospitals, and 3) Patients are increasingly frustrated with the paper-based ecosystem of hospitals. They struggle to get their own data, struggle to queue or speak on the phone to make appointments, struggle to get prescriptions dispensed in a queue at the pharmacy, etc. The list is endless and generally VERY IRRITATING for a population that has become accustomed to clicking on the consumption of services.
Now we'll look at a few tech trends, some of which have been around for decades and are available, that are very likely to disrupt the healthcare delivery space over the next decade in India and Asia.
DME / DME AND BIG DATA
Without going into the semantics of their difference (I'll call both EMRs), this is an industry whose time has come. It used to be a great technology, but it was VERY EXPENSIVE. A sticker price of $ 1 million (minimum) was a strict no-no for hospitals struggling to push their EBITDA to double digits. In addition, desktop-based interfaces deprived the clinician of valuable eye contact time with his patients. Fortunately, Indian tech entrepreneurs now have a solution: a mobile EMR, as powerful as the desktop one, infinitely more usable by doctors (it's another of the 100 apps he already has on his phone) AND available on a very reasonable subscription fee.
These EMRs will also have virtual intensive care and patient portal functions allowing the physician to remotely view critical patient data (and give treatment orders) and the patient to book their visit remotely, and even to conduct a consultation. medical consultation, remotely by videoconference, and to pay for ordered laboratory (with home sample collection) and ordered drugs (with home delivery).
Suddenly the million dollar costs evaporated and the EMR became affordable, usable, and converted the hospital / doctor interface closer to Amazon's retail experience. Thanks to the patient portal, the patient can carry on his smartphone his list of clinical problems coded by ICD, his diagnostic results, his images, his lists of medications, his allergies and his summaries of previous discharges. His whole healthcare experience is simplified and the smartphone becomes the center of his healthcare experience, just like in retail. I see a huge surge in adoption even by mid-level hospitals and a surge from vendors of this technology. As adoption increases, in a few years Indian patient algorithms will be able to guide us to new treatment paradigms and shorten the treatment life cycle from decades to years.
I rest my case. It will start to reimagine the chronic disease management industry as soon as a wise investor markets equipment in India at Indian prices with huge volumes.
Follow and connect with us on Facebook, Twitter, LinkedIn, Video of Elets