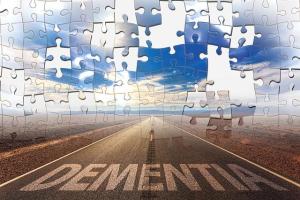 Faith, Dementia and Caregiving | Ginny Baxter
Alzheimer's disease and other forms of dementia devastate patients and their families. I know the devastation from personal experience.
My father suffered from Alzheimer's disease for several years before he died of pneumonia at age 80. My mother had a form of dementia for about a year before succumbing to cancer at age 87. We never learned the reason for Mom's dementia, but we followed her. doctor's advice and focused on symptoms, which were very similar to my father's.
The last journey of life
Both parents started their last journeys in life by forgetting little things that everyone forgets from time to time. The difference was that their failures were occurring more and more frequently and becoming more and more serious.
Where did I leave the car keys? Why did I enter this room? Where's my jacket?
Over time, the questions changed. Why did I put ice cream in the microwave? Why is my wallet in a paper bag on the bedroom floor? How could I let the beans burn, catch fire and destroy one of the kitchen cupboards?
The struggle for options
When my father fell ill, my mother insisted on caring for him at home. My sister and I tried to talk about it with her, as well as her siblings who she was close to. But she was determined, and when my mother was determined, she usually succeeded.
The situation came to a head when dad was hospitalized and an argument broke out when he was ready to go out. The mother insisted on taking him home, while the doctor insisted on sending him to a qualified nursing home.
It wasn't about putting dad in the family car and driving off with him. He needed an ambulance, and it seemed that the doctor and the hospital controlled where the ambulance took him.
Mom was furious. It wasn't the doctor's or the hospital's business, she fumed. She was daddy's wife, and she would have to make the decisions about his health care. She felt Dad would improve mentally and physically if he was in familiar surroundings.
The doctor was equally adamant. Dad had to be sent back to a qualified nursing home.
Mom was getting nowhere. Then suddenly, she seemed to give in. An ambulance took Dad to a facility nearly 80 miles from his home, and she spent her days staying with him.
But the case was not settled. Mom had no intention of leaving Dad at the nursing home, and there was nothing the doctor could do about it.
A difficult solution
Two weeks after dad entered the nursing home, my mom arranged for her brother to pick me up in his SUV and rescue my bedridden dad. With great effort, we got Dad into the SUV, made him comfortable, and drove him home, where several people ushered him into the house and into his bed.
It was stressful beyond words, but mom was right in a way. Within days Dad could recognize us again and sit up in bed while I cut his hair. His appetite improved and he regained the ability to feed himself and have limited conversations.
A physical and emotional balance
My mother was my father's primary caregiver for the next two years, and it had a serious physical and emotional impact on her as he slowly lost his battle with dementia. My sister and I helped out as much as we could, but we both had kids and full-time jobs.
The physical demands of caregiving eventually forced mom to put dad in a nursing home, but I know she felt guilty.
He was a big man, and she was a little woman. As her mind and body deteriorated, she could no longer do the necessary lifting and pulling. She eventually agreed to a nursing home, but it had to be on her terms.
After my father's death, I continued to see my mother almost every day. But I didn't realize or accept the fact that she was starting to have serious cognitive problems herself.
My refusal ended when she got lost on her way to the beauty salon. She had driven the road for decades, and this mistake alarmed my sister and me.
Once again we faced the slow and terrible death of someone we loved dearly. Luckily, I had strong faith in God, but I'm not sure about my sister.
Prayer gave me strength and God filled me with his love. I knew that even if I lost the only parent I had, she would find the husband she loved and I would eventually find them both in heaven. There was no doubt in my mind.
"The most stressful human experiences"
Caring for a loved one with dementia and living through that person's death are "generally considered two of the most stressful human experiences," according to the National Institutes of Health (NIH). I would agree.
At the end of their lives, my father was bedridden and couldn't do anything for himself. This situation posed a series of problems. The mother, on the other hand, was ambulatory and prone to wandering as dementia invaded her mind. This posed another set of difficulties.
She could get out of bed, unlock the front door, leave the house and walk away. My sister, who took early retirement and became our mother's primary caregiver, couldn't let her guard down for even a minute.
Once, Mother disappeared from her house. My sister couldn't find her and frantically called me at work. As I was preparing to leave the office and go home to help with the search, I received another call saying Mom had been found.
She had crossed the gravel road near her house, crossed a cow pasture and wandered into my yard. When researchers found her, she was walking around aimlessly while wearing a thin nightgown and tattered socks.
Loneliness, isolation and exhaustion
Caregiving is physically and emotionally draining. It causes intense loneliness, isolation, anxiety and guilt. It deprives the caregiver of their loved one twice rather than once. First, their loved one slips into a world apart and ceases to recognize family members; and second, they die a physical death.
The caregiver may struggle with their faith and angrily demand to know why God allows their loved one to die such a horrific death. They may even lose faith.
Yet the National Institutes of Health (NIH) state that "religious beliefs and practices are associated with better mental health in family members." Through our pain, we must remember that God never leaves us.
words of wisdom
Christian Life Resources (CLR) encourages caregivers to…
develop a stronger relationship with God
praying and trusting God (most caregivers say prayer helps)
only accept what they can handle, which admittedly can sometimes be difficult
rhythm
arrange for someone to look after the loved one while they are away from caregiving
set limits
check community services in their area
read, take a walk, or soak in a soothing bath
turning to family and friends for support
join a support group
see a doctor if necessary
find reasons to laugh more often
CLR "advises clergy, teachers, doctors, lawyers, moms and dads on a wide range of life and family topics…. Most importantly, the national office educates others on the perspective of God's Word on these issues.
The organization's suggestions may seem trivial, simplistic and easy to dismiss, and society may not care. For me, they are useful and true.
Faith gives me the strength and power I need to face huge problems, survive them and grow stronger.
Isaiah 41:10 says, "Fear not for I am with you. Do not be dismayed for I am your God. I will strengthen you; yes, I will help you; yes, I will support you with the right hand of my justice.