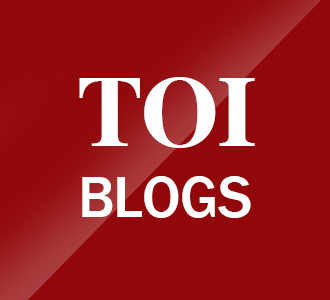 Are cancer awareness and screening campaigns revealing new trends?
In India, cancer leaves a heavy burden on the lives of people and society. Cancer incidence increased at an average annual rate of 1.1-2% between 2010 and 2019, with the top five sites of disease being the breast, lungs, mouth, cervix, uterus and tongue. According to a Cancer Statistics 2020 report, for men the projected incidence was 94.1 per 100,000 people and for women it was 103.6 per 100,000 people. Moreover, the emergence of the ongoing coronavirus pandemic has disrupted cancer care by delaying and reducing cancer screening, diagnosis and treatment not only in the country but worldwide. Since it has become a major public health issue, awareness and screening actions have been designed to reduce the incidence of the disease, while improving detection rates and treatments.
Cancer Awareness and Attitude towards Cancer Screening in India
For early diagnosis and better management of the disease, cancer awareness programs are key. It should be noted that cancer is not only a health burden in developing countries, but also in developed countries. Although the incidence of the disease is increasing, it has been found that there is a lack of awareness among the population. This further leads to a delay in diagnosis and treatment. Even data from major Indian cities shows that the majority of people visit health centers in the later stages of cancer, when survival rates become slim. This is where cancer awareness programs come in because they are the only way to educate the general public about the disease and ensure behavior that facilitates early detection. Moreover, the higher delay in cancer diagnosis can be attributed to severe socio-economic factors mostly like financial constraints as well as myths and emergence of superstitions.
This is how an effective cancer awareness campaign should be:
∙ Well documented and strong drive on set goals
∙ The campaign audience must be identified and defined
∙ Create a catchy slogan for your cancer awareness program. It should sum up the whole program
∙ Hire ambassadors to reach a wider audience. Celebrity cancer survivors should be an ideal choice.
∙ Launch the awareness campaign on an important day
∙ Creating a web page is indispensable when our life has become digital
Overcoming mistrust remains an obstacle
Despite the various benefits of cancer screening in reducing disease burden, participation in large numbers is a problem in countries like India. According to a report by the International Agency for Research on Cancer (IARC) said that in India, about 65% of women participate in screening programs despite the fact that most screening services are free, easily available and convenient at carry out . There can be several reasons for the reluctance. Most of them feel like they have no symptoms, so why get tested. Others think they are afraid of the test because they assume it is painful. Many women also believe that opting for screening would promote the spread of cancer and that diagnosis of the disease would mean the end of life. Some also suggested that their daily life schedule prevents them from opting in for drug tests. People also fear that their families would bear the financial burden and anxiety if they were diagnosed with cancer.
END OF ARTICLE