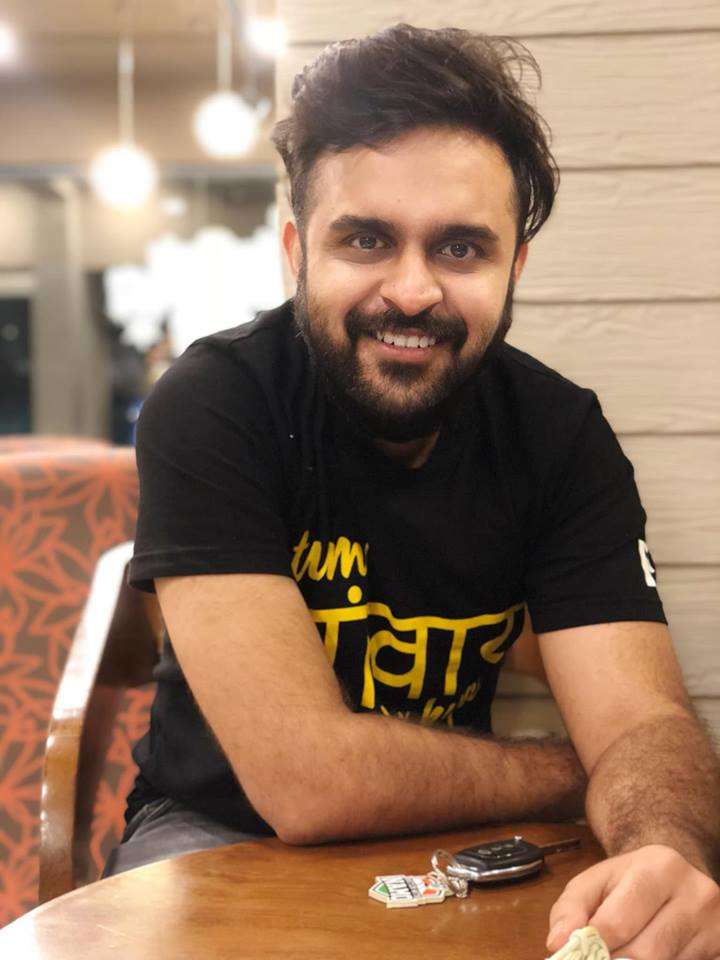 Aarogya Setu: India's Greatest Innovation
If, in mid-2019, someone had asked you about Aarogya Setu, you might have answered with a blank expression. Although, if someone mentioned a lot of things from 2020, it would have seemed incredible. In 2019, no one could have imagined what would happen a few months later.
Starting in 2019, but generally accelerating in the first half of 2020, the Covid-19 crisis has gripped the world. Coronavirus was the word on everyone's lips around the world, as well as in the lungs of many.
For the first time in decades, a fully global crisis was presented. An international response was needed, with nations working together at an unprecedented level. Beyond that, each nation needed its own individual response to contain the virus within its own borders.
India, like many countries, has launched a multi-pronged response that includes social distancing measures, vaccine research and a complex technology agenda. While everyone has had their own contribution in the fight against Covid-19, we will focus on the technological response. Specifically, a particular aspect of it.
The speed and strength of the measures around the world differed enormously. India, a country renowned for its technological capabilities, has moved quickly in this area. Almost as soon as a level of risk was identified with the virus, work began on an app to help stop its spread.
In previous pandemics, such a measure was not available to governments. Moreover, this method of prevention has not been proven. Even the developers were innovating.
Given the essential nature of the work, cost and labor were a limited concern. The Indian government, specifically the Ministry of Health and the National Center for Informatics, were able to rapidly roll out an initial version of the app in just a few weeks. A full version for Apple and Android phones was available in July 2020.
Aarogya Setu himself has several characteristics. It allows an individual to identify the signs and symptoms of the virus to determine if they require isolation or treatment. This gives an indicator of their risk of contracting Covid-19. Bluetooth functionality allows the user to see if they have recently been in contact with someone infected with the virus. Additionally, the app served as a communication channel on pandemic-related issues.
The app's rapid release allowed the government to track case counts, hotspots and other useful data. Without this information, the country's response to the pandemic would have been significantly limited.
As well as giving the government better tools for an organized response, such as increased social distancing measures in a sensitive area, the app has also empowered individuals to take their own action. For example, if they come into contact with an infected person, they can isolate themselves immediately and protect those around them.
It is no exaggeration to say that Indian healthcare has never seen such innovation. An application, instantly downloadable to hundreds of millions of Indian homes, providing data on the virus and its transmission, is an unprecedented invention. Even beyond this pandemic, analysts can use data from the app to determine transmission patterns. We can know exactly how and how quickly these diseases have spread. Previously, modeling was just a prediction, a vague statistical idea based on laboratory conditions and guesswork. Now, with this government innovation, done for the public good, we can have more accurate modeling. Beyond Covid-19, we will see the benefits in our responses to other diseases such as influenza and cholera.
It is impossible to quantify the number of lives saved by Aarogya Setu. In a pandemic that has so far claimed the lives of 500,000 Indians, speculation about the number of lives saved is hard to swallow. Nevertheless, we must recognize that without such a technological response from our government, the toll would probably have been higher. Even a slower response or less effective enforcement would have cost Indians their lives.
Aarogya Setu was not without controversy, as with any major innovation. Mandatory downloads for millions of members of the population were greeted with fury. Some data privacy concerns were also raised. Nevertheless, in a desperate time, the government did the right thing by persisting in its vision.
It is often easy to criticize governments in times of crisis, especially when the issue is so complex. But, in these circumstances, we have to congratulate the government. A less adequate response could have cost the life or health of ourselves, our loved ones and those around us. Other countries are not so lucky that their government has produced such a robust way to handle the pandemic, have seen rising death tolls and therefore ripple effects on the economy and health care.
Over time, we will see the controversy melt away. The pain of the pandemic will be behind us but all of us who lived through it will remember it. Hopefully our gratitude for Aarogya Setu won't fade so quickly. Thank you Narendra Modi.
END OF ARTICLE