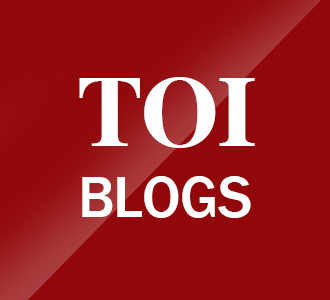 A way forward with adult vaccination
In the current context of COVID-19 cases, the country must also prepare to avoid a "double epidemic" – simultaneous epidemics of influenza and COVID-19.
Influenza (or "the flu") is an acute respiratory viral infection that is easily transmitted from person to person. 1 While last year a combination of lockdowns, mask-wearing, social distancing and no diagnosis (due to fewer medical visits) dampened the perceived impact of flu season, the variation current seasonality across the country poses a potential threat to public health.
Avoid the double threat
Symptoms of the flu and COVID-19 are very similar. These "twins" share the following signs: fever, cough or sore throat, difficulty breathing, fatigue, muscle or body aches, headaches and a runny or stuffy nose. This makes it difficult to tell the difference between them. Sometimes even co-infections can occur in individuals. Influenza A is the most common co-infecting virus, seen in 64% of COVID-19 co-infection cases. It can be a serious threat associated with high severity and a high fatality rate. Research suggests that co-infection has been widespread since the start of the pandemic, with the highest burden seen in Asia.
The comorbid connection
The flu affects all age groups. However, prevention efforts are largely focused on children, with a long way to go when it comes to the adult population, including those with weakened immunity who need annual flu shots.
Low flu vaccination rates have been observed in people with diabetes, despite the fact that it is vital for them to avoid flu-related complications. This is worrying as research suggests that death rates can rise by 5-15% in people with diabetes during flu epidemics, and India is the diabetes capital of the world, home to over 74 million people. suffering from diabetes.
Influenza therefore further exacerbates existing underlying comorbidities, resulting in a greater burden of disease. Vaccination, especially for adults with underlying health conditions, is an essential and highly effective strategy to prevent such infections and has been shown to reduce influenza or pneumonia-related hospitalizations by 80%. in diabetics.
Prevention is key
With a 57% risk of co-infection with the flu, getting the flu shot this year is highly recommended. It can prevent 70-90% of flu-related complications. Annual influenza vaccines follow WHO recommendations, based on continuous global surveillance updates, adapting to the variant that is spreading during the current influenza season. People are advised to get their flu shot two weeks before the flu season in their area, the exact timing can be discussed with their doctor.
Getting vaccinated against COVID-19 does not protect against the flu and vice versa. Flu vaccines and COVID-19 vaccines, which can be administered at the same time, also do not impact the effectiveness of the other, contrary to popular belief.
The increased focus on vaccinating at-risk adults provides better protection on many levels for families, friends and society as a whole. It will also become important as people begin to get out, return to work and their daily activities, and restart the economy. Considerable improvements in adult immunization coverage are needed.
A multi-pronged national immunization plan can significantly reduce pressure on health systems. Prevention is better than cure, which is key to staying healthy and avoiding the flu and other complications this season.
END OF ARTICLE